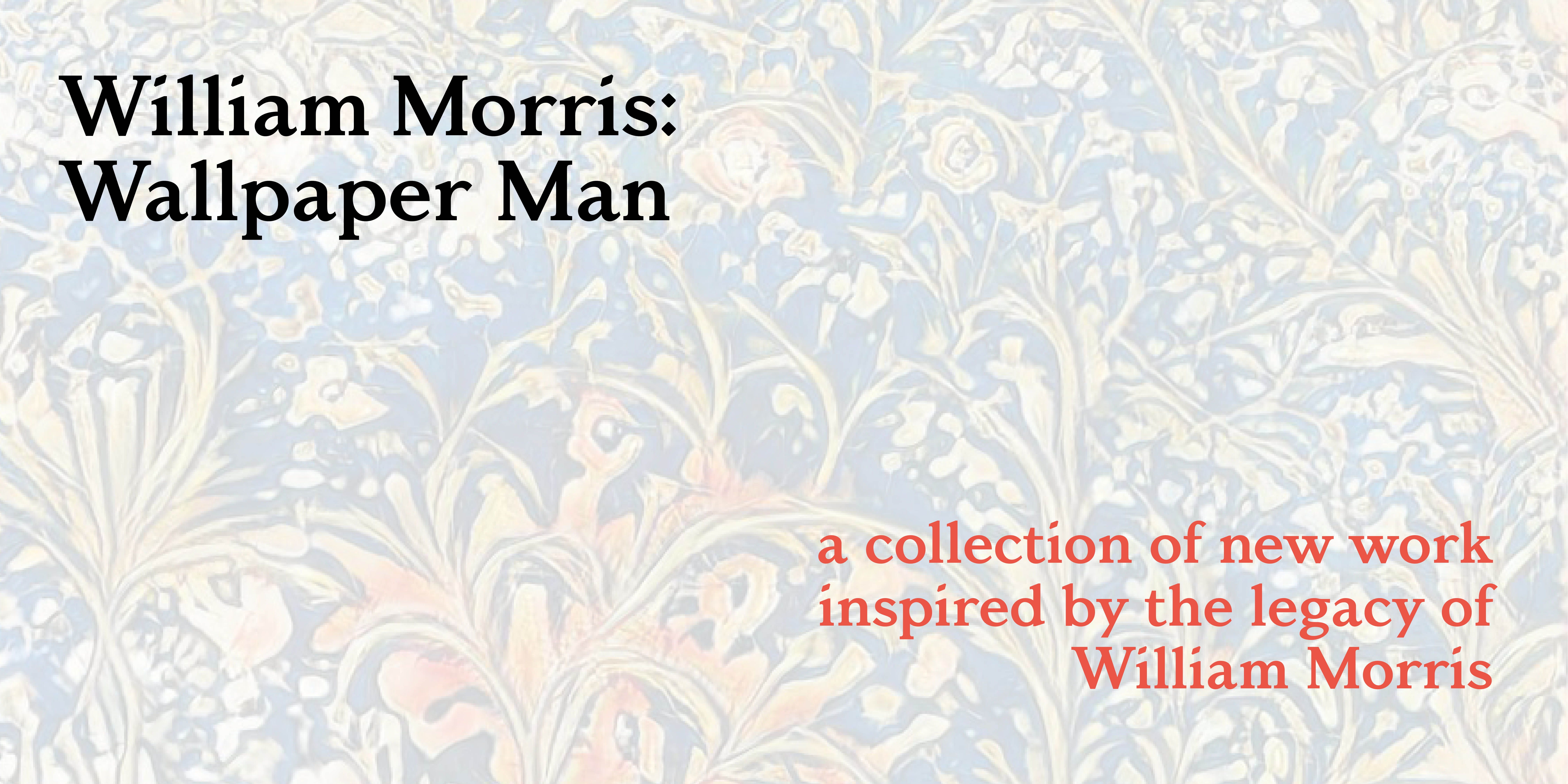 William Morris: Wallpaper Man
130
130 people viewed this event.
William Morris:Wallpaper Man is an exhibition of new work by the Storybox Collective created during the current pandemic in collaboration with the William Morris Society. We are a group of artists, designers, illustrators and writers working together to apply a serendipitous approach to archival research through collaborative making. Our work for William Morris: Wallpaper Man is inspired by the cultural and political legacy of Morris. From the printmaker and her 4-year-old daughter foraging for oak galls to make natural dyes, to the project using AI to generate new Morris patterns, the diversity of themes and range of responses reinforce the resonance of William Morris' life's work today.
Members of the Storybox Collective are connected by our ties to Kingston School of Art. We are students, recent graduates and alumni, and are a global collective, with members based in Bangkok, Berlin, Brighton, Manchester, Nantucket, Rotterdam, Sardinia and London.
Interdisciplinary collaboration is at the heart of what we do, with each member identifying an area of interest, then working together to create work that responds to shared themes. Through discussion and exchange of ideas, the work has been curated into three group story boxes each linked by a quote from William Morris's lectures.
The Collective's definition of a story box is something that best communicates the narrative of the combined work.  It can take any form: print, digital, moving image or object. For William Morris: Wallpaper Man the curatorial centrepiece sits in the lower library at the WMS. It is a recycled acrylic model of Kelmscott House Hammersmith with each floor, a story box hosting fragments of work that represent the work showcased here. You can see this model or cabinet of curiosities in the short film of the curation created by Brandon Pestano on our online exhibition and also on the William Morris Society's website.
Additional Details
Link To Event Page - https://thestoryboxcollective.org.uk/