Explore Your Archive users have experimented with social media extensively throughout the campaign.
Social media is a useful tool for the archive sector because it provides the opportunity to engage with various audiences on a range of platforms while using available resources in the most efficient way possible.
The campaign operates across 3 social media platforms; Twitter, Facebook and Instagram. Using #ExploreYourArchive on any of these platforms will greatly increase the size and range of audiences viewing your posts. The Explore Your Archive team search for the hashtag daily and repost your content to further promote your posts.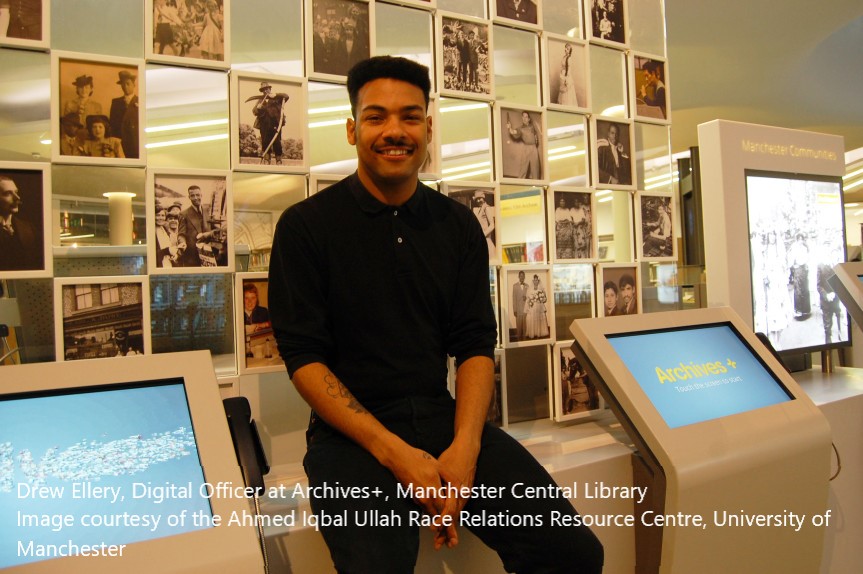 THE 2021 CAMPAIGN STARTS HERE: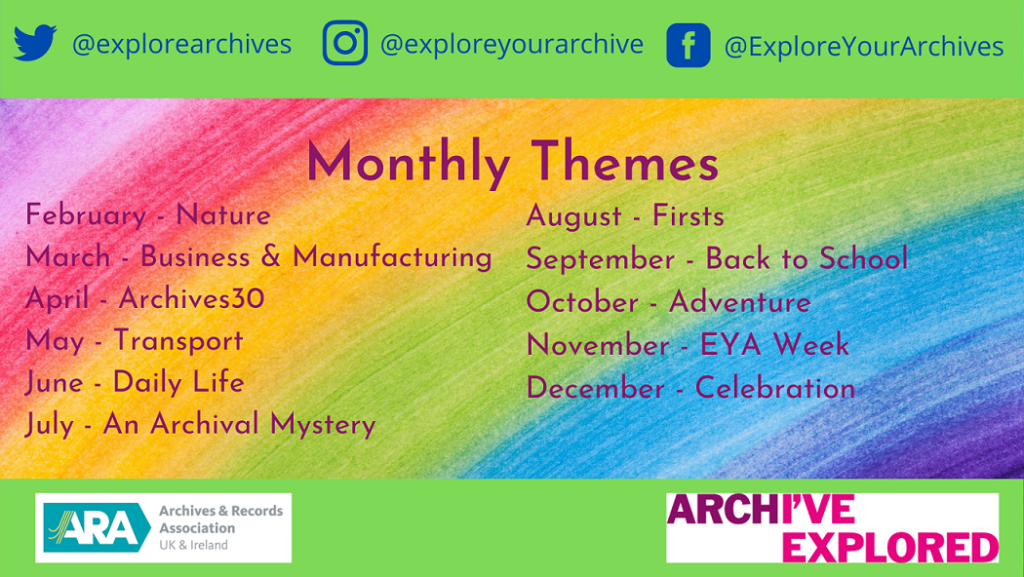 Use the themes above to interact with the campaign and promote your collections across the world.
This November hosts Explore Your Archive week!
In November we're having a whole week of themes to celebrate Explore Your Archives week! Keep up with our social media accounts to take part in, and see what other organisations are doing for each day's theme! Don't forget to use #ExploreYourArchive!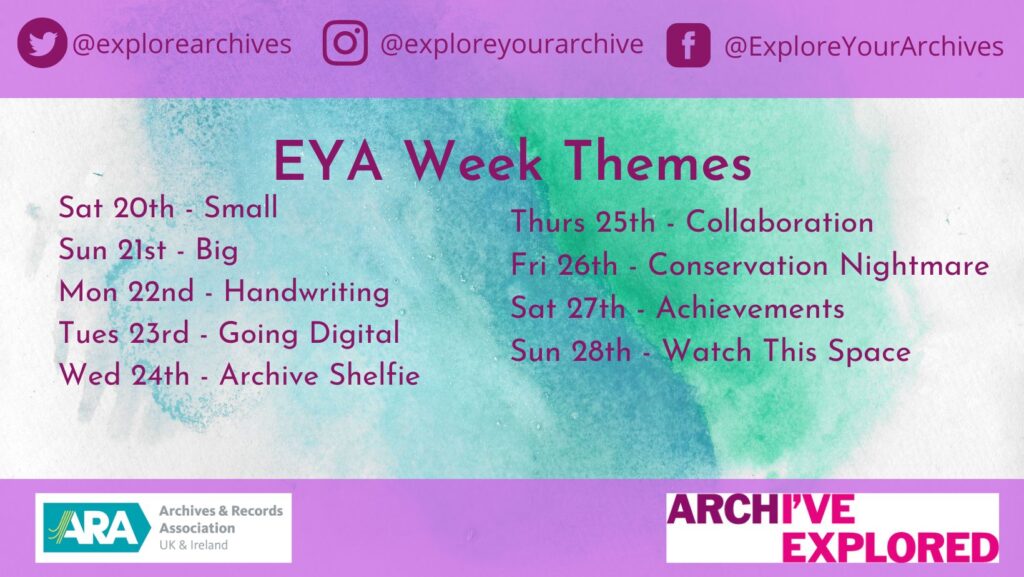 Explore Your Archive Day
The 10th of every month is a dedicated day for organisations to come together and showcase their collections. Very little time to create content? Then use #ExploreYourArchive day to come together with other institutions and highlight the gems held in your institutions.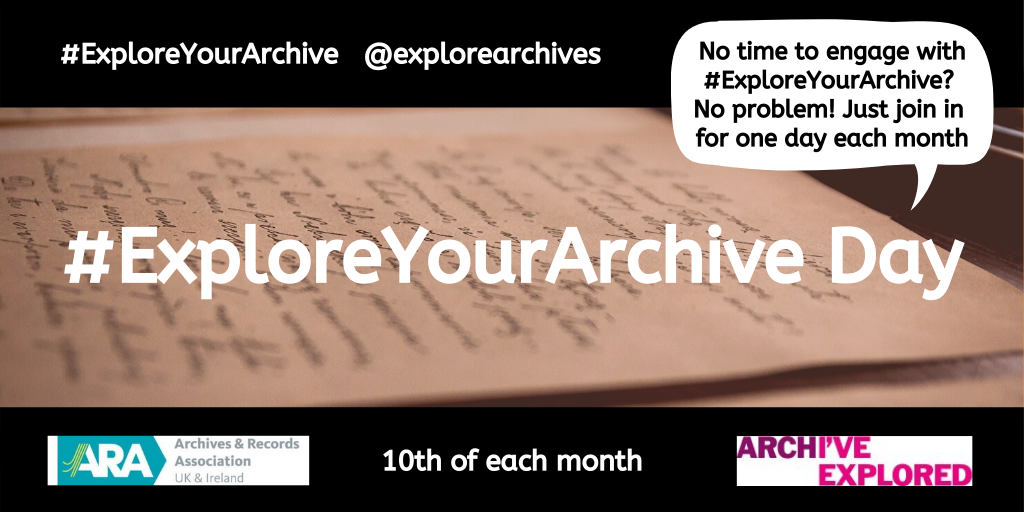 Themes and hashtags can be used on any digital platform and you can add some colour with the EYA brand toolkit. The toolkit can be found here along with a set of brand guidelines with instructions on the most effective way to promote your content.
The ArchI've Celebrated webpage can also be used to promote online events such as digital webinars or presentations. Using social media to promote these events will also widen event exposure.
Explore Your Archive Week is coming!
This year, Explore Your Archive week will run from Saturday 20th to Sunday the 29th November. The theme for each day is below but you can read more in our launch blog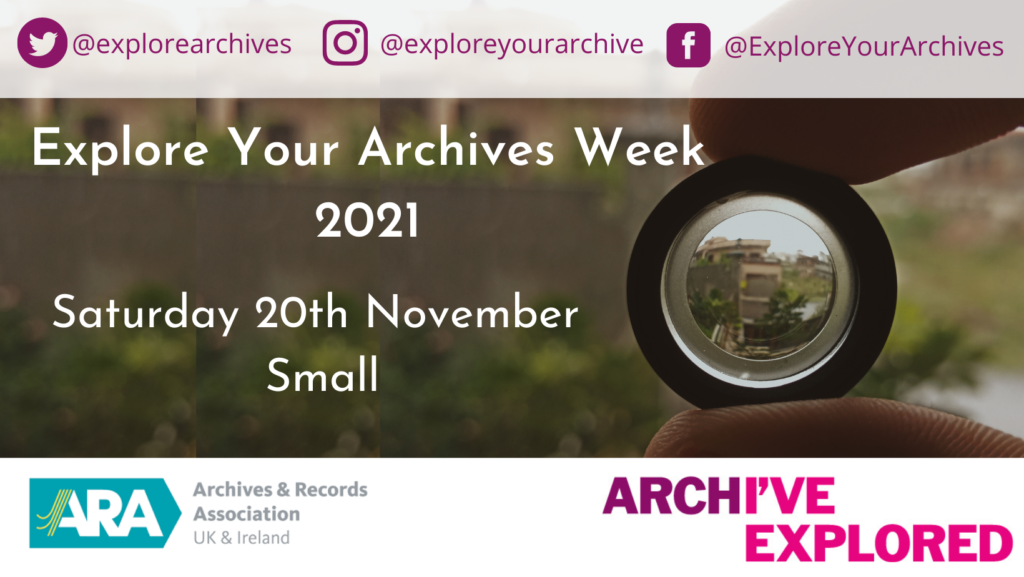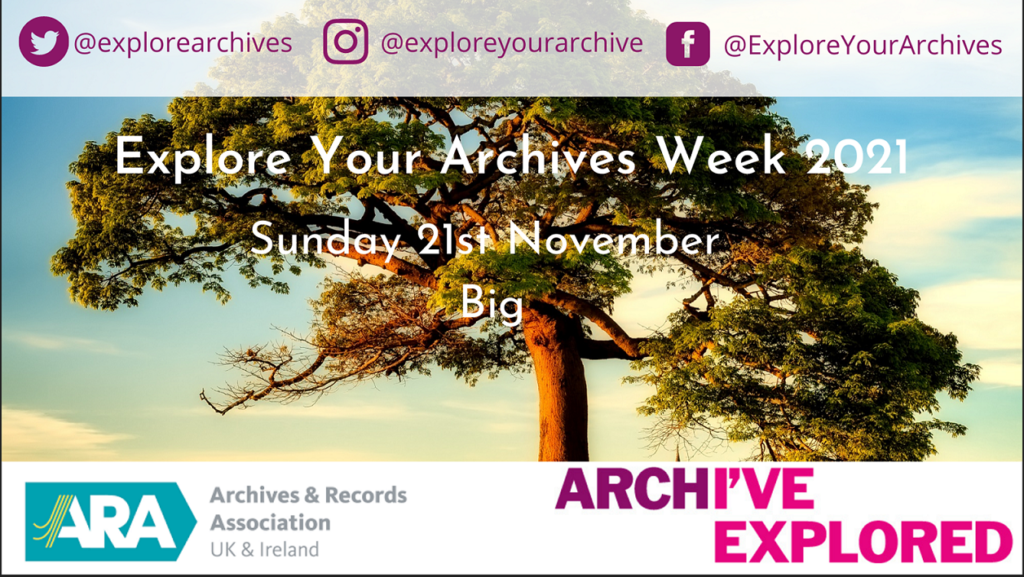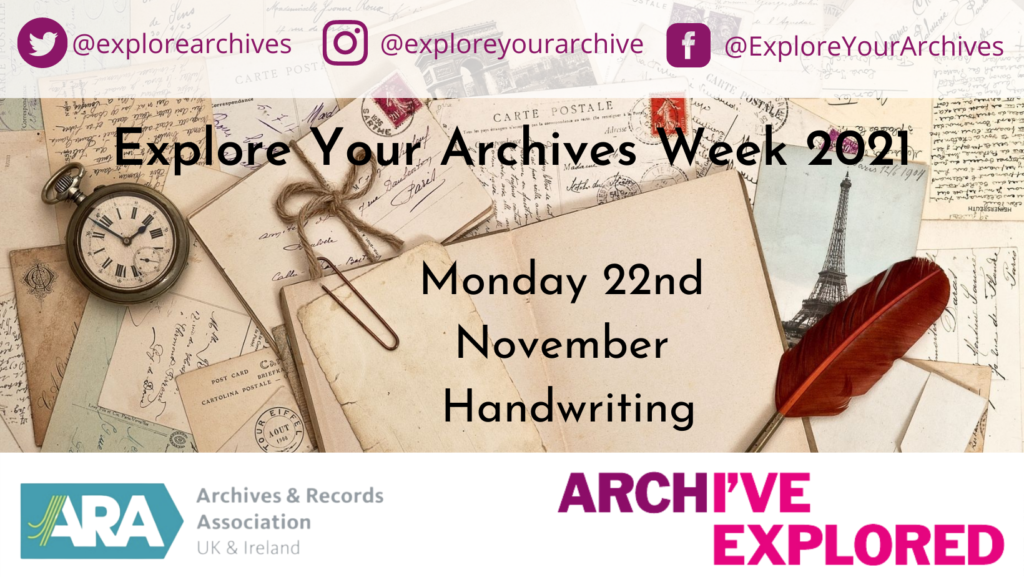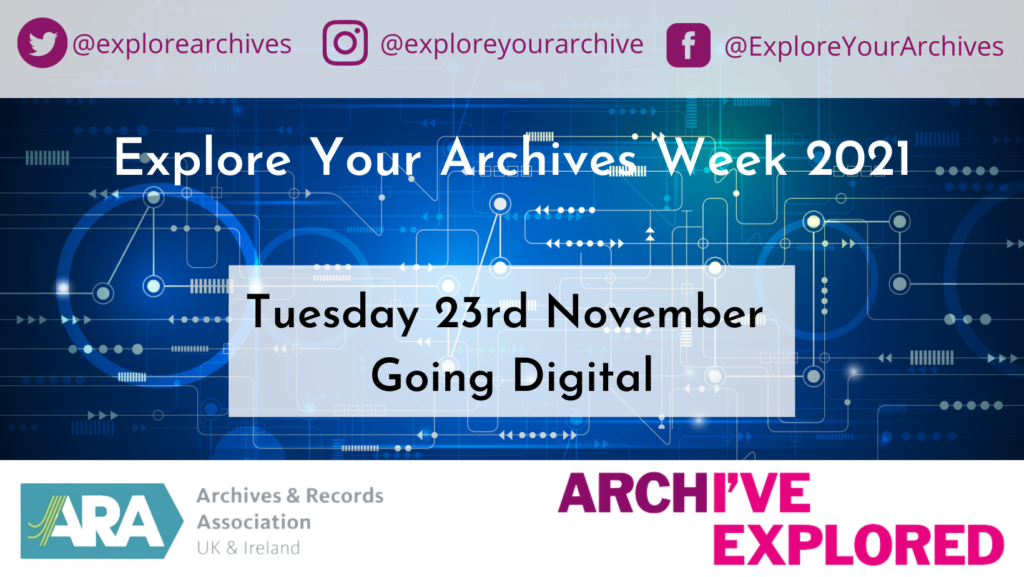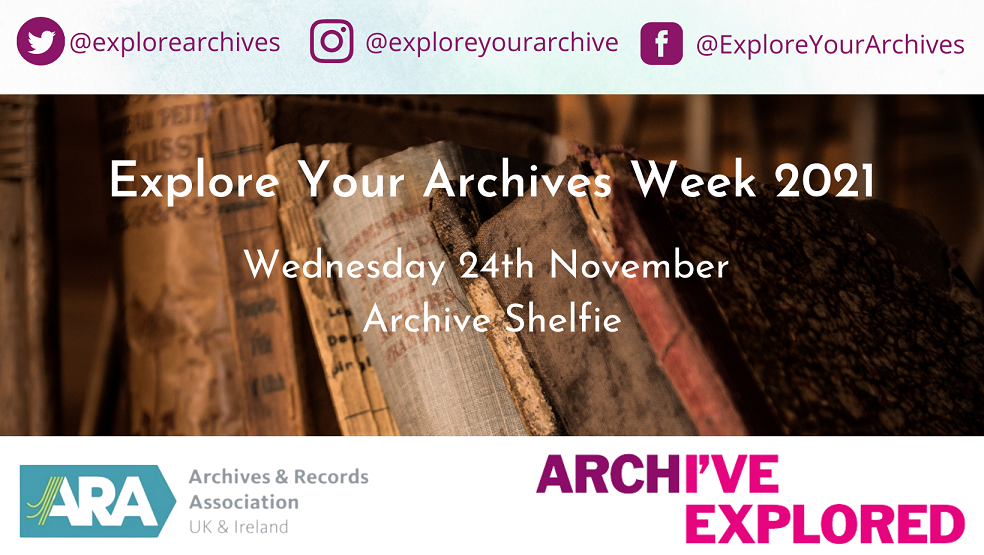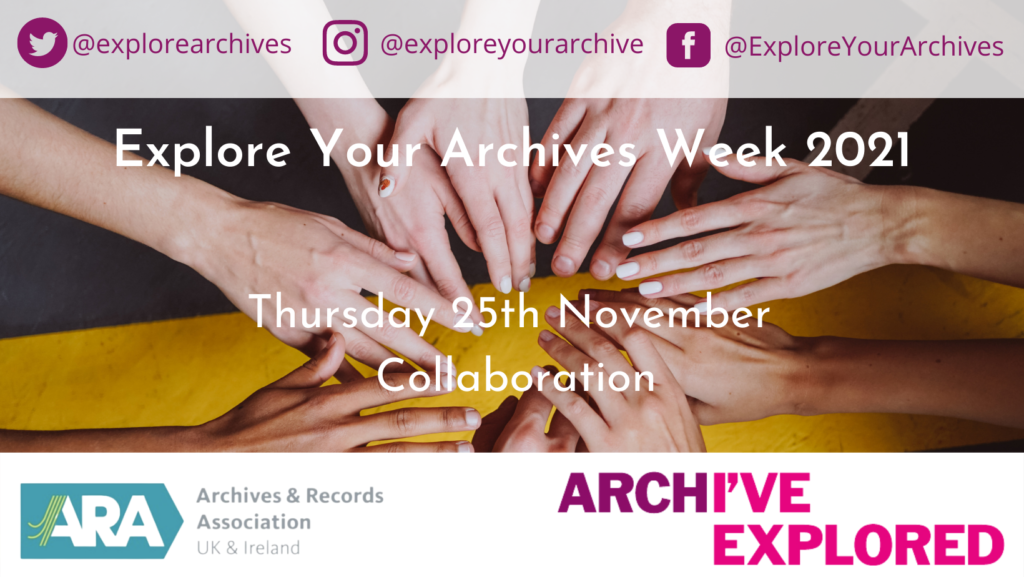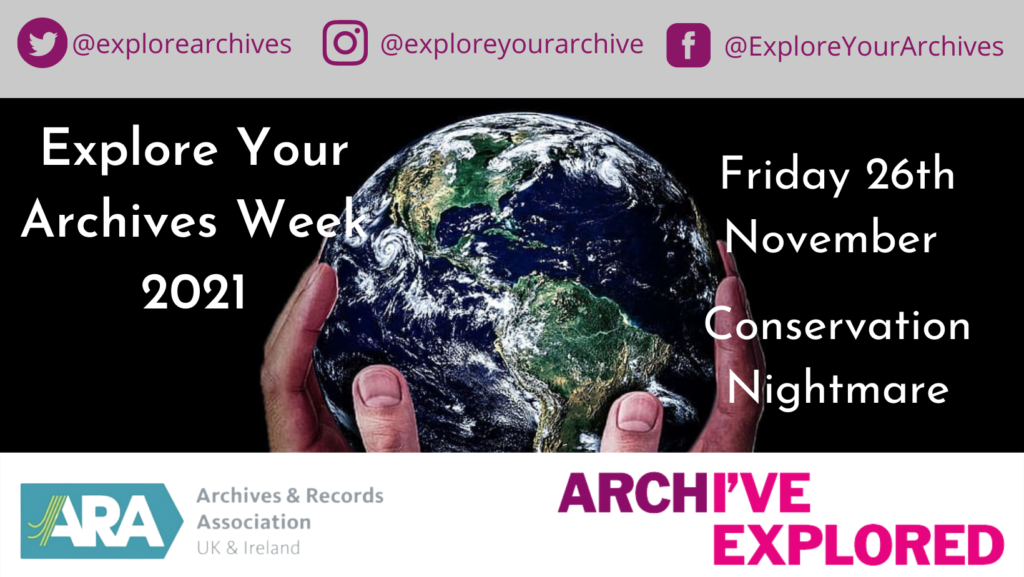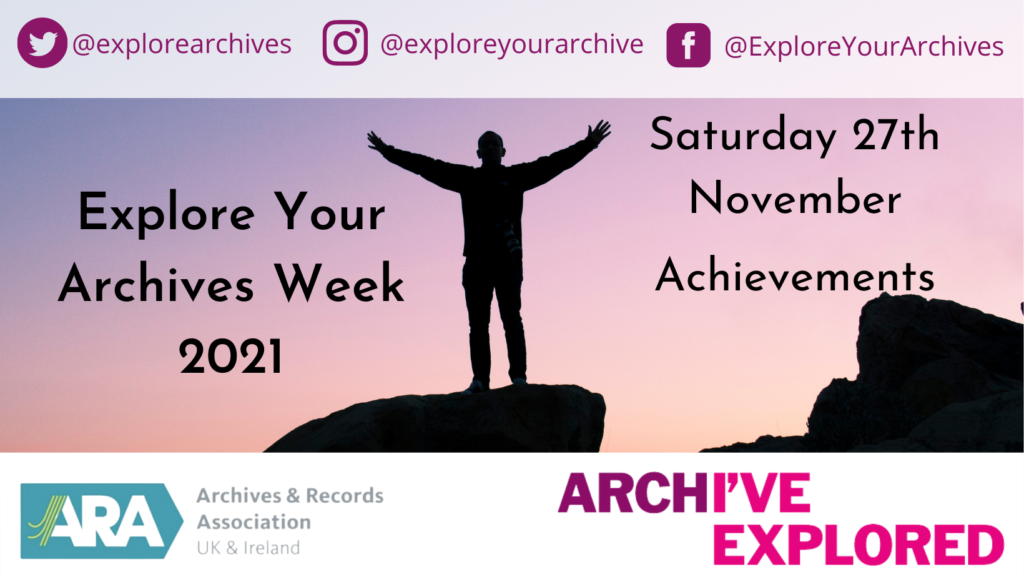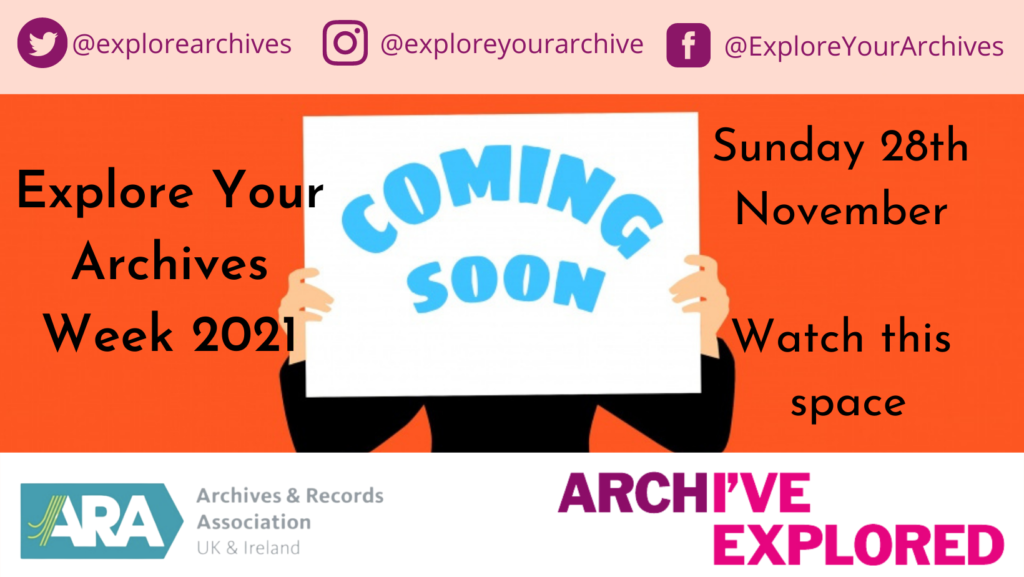 Get involved and showcase the themes in any way you like. The sky is the limit!


What items have you unearthed in your collections this month?