Participants and participating services in Explore Your Archive have experimented with social media extensively in the past seven years of the campaign. To date most campaign activity has been on Twitter, with daily themes during Launch Week as well as our overall #ExploreYourArchive hashtag. There are plans to broaden Explore Your Archive's social media presence across a range of social media platforms, so watch this space.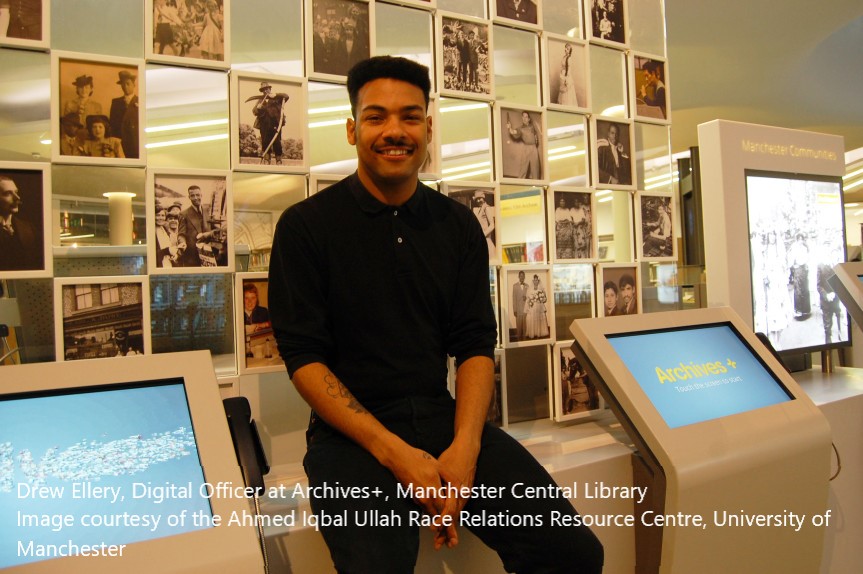 THE 2021 CAMPAIGN STARTS HERE: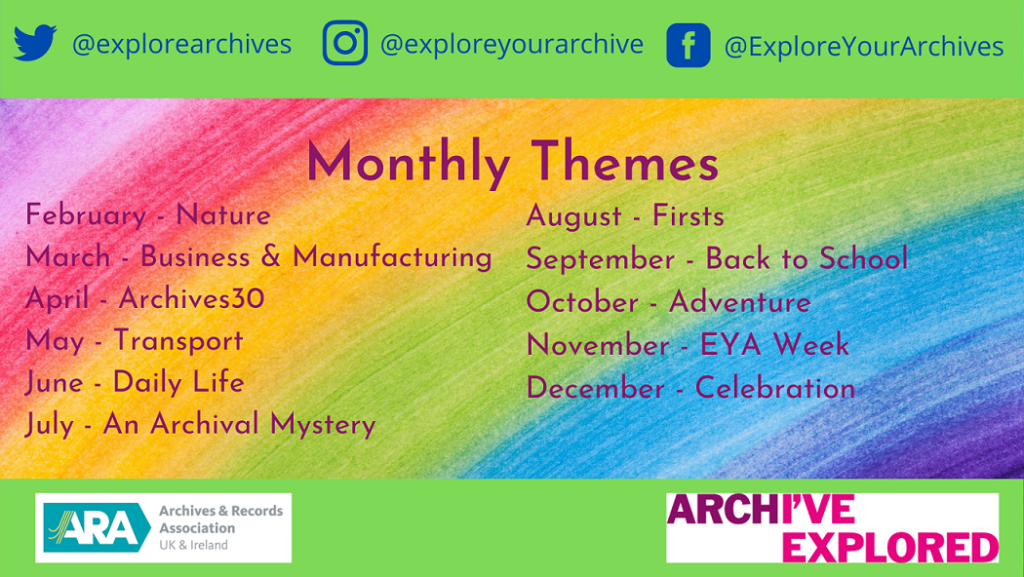 Use the themes outlined above to interact with the campaign in any way your collections fit. We can't wait to see the hidden gems just waiting to be discovered in your collections.

The theme for February is "Nature". This theme focuses on the great wide world of nature. Collections relating to Earth, Sea or sky? We want to see them. Changes to landscape, towns, countryside; images of animals, weather, flowers or trees. the sky truly is the limit with this theme.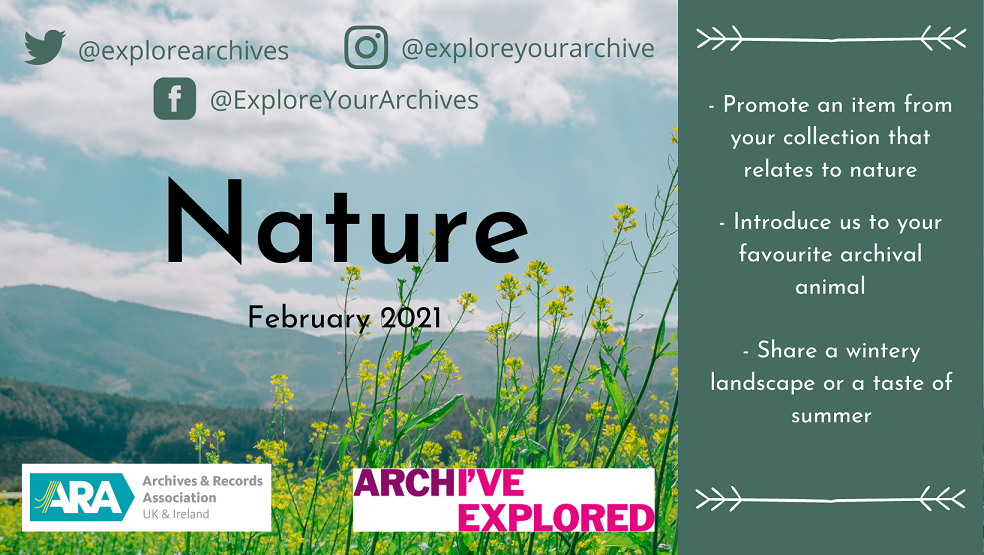 As well as the new January theme, some of our old favourite campaigns are still in progress. Scroll down for more details.
#ExploreYourArchive – any and every day of the year, including (especially) in Launch Week. Use it to celebrate the richness and variety within archives – why they are relevant to our world today, what they can tell us and how they can entertain us. Share stories, gems and facts about your collection. You could also share pictures from your events and promote upcoming ones.
The 10th of every month will be dedicated showcasing archives and records related to the current months theme. The more interaction the better – and don't forget to use #ExploreYourArchive .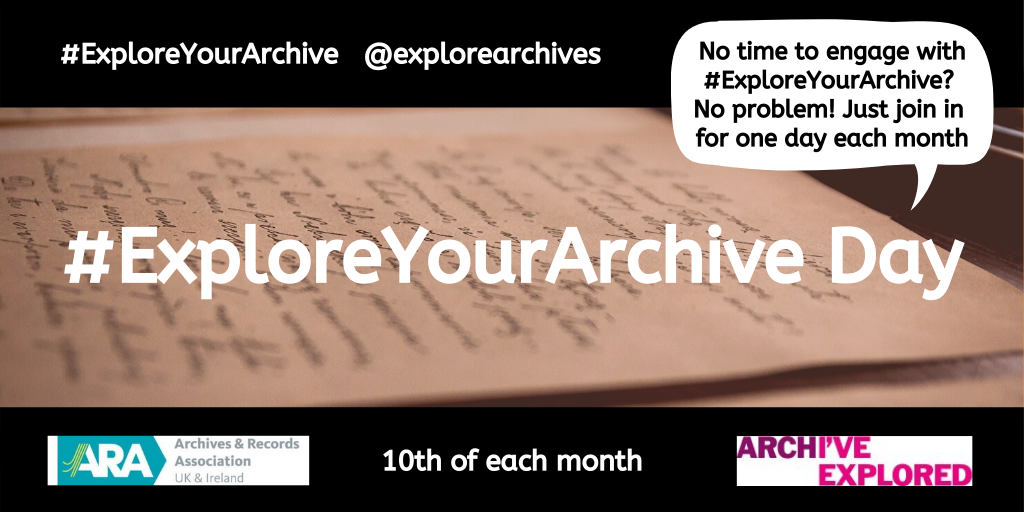 EXPLORE YOUR ARCHIVE WEEK THEMES ANNOUNCED!
Explore Your Archive Week is back from the 21 -29 November 2020. Each day has a set theme for you to interpret in any way you want. Literal, metaphorical – it's up to you and the sky is the limit. The theme of each day is listed below. You can use any platform you like to promote your archive and your collections. Don't forget to include #ExploreYourArchive on all your online posts and we'll like and retweet when we can.
These campaigns are not limited to twitter. Use the themes and hashtags on any social media platform or blog and add some colour with the EYA brand toolkit. We're always available to provide information or advice about using the #ExploreYourArchive resources so get in touch using the buttons at the bottom of the page.


What items have you unearthed in your collections this month?
The current Covid-19 situation is a worrying and stressful time for may of us as we navigate new working arrangements and archivists and record keepers are learning to work without access to their collections. Although we can't access records in person, there are still plenty of chances to #ExploreYourArchive at home. Use the hashtag to show us your home working stations, digitial collections and innovative ways of working from home.