Participants and participating services in Explore Your Archive have experimented with social media extensively in the past seven years of the campaign. To date most campaign activity has been on Twitter, with daily hashtag themes during Launch Week as well as our overall #ExploreYourArchive hashtag. There are plans to broaden Explore Your Archive's social media presence across a range of social media platforms, so watch this space.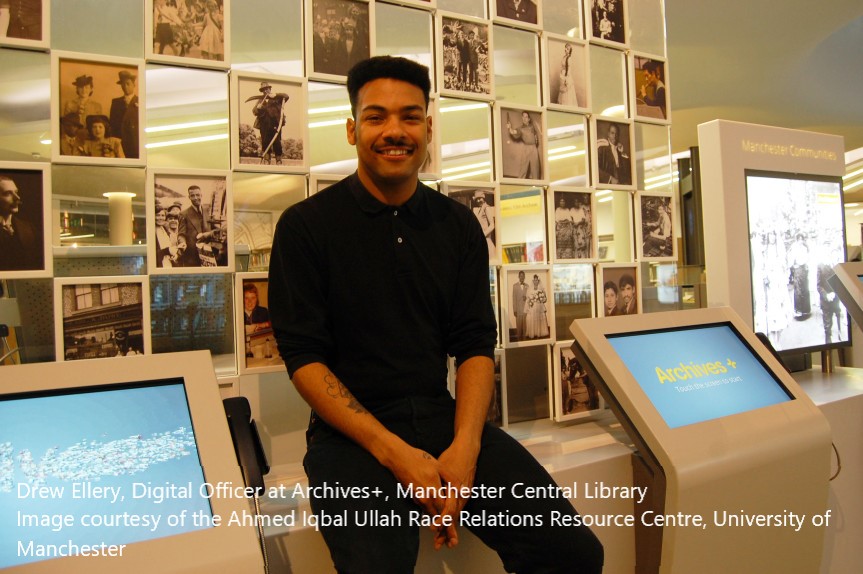 For our 2019 campaign, we are using the following hashtags:
#ExploreYourArchive – any and every day of the year, including (especially) in Launch Week. Use it to celebrate the richness and variety within archives – why they are relevant to our world today, what they can tell us and how they can entertain us. Share stories, gems and facts about your collection. You could also share pictures from your events and promote upcoming ones.
This year, we will also introduce a new hashtag every month to engage users, archivists, records managers, conservators, researchers, and lovers of archives of all kinds to share their experience.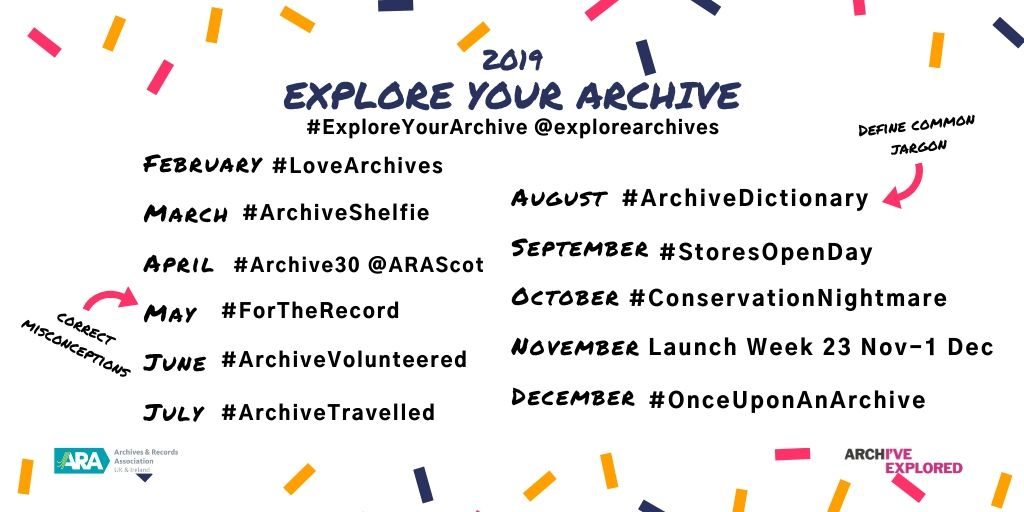 Explore Your Archive Launch Week – 23rd November – 1st December has a dedicated hashtag for each day to be used on all social media platforms. Match content from your collections to each theme and post on the relevant day.