Young people exploring the Archiverse (East Riding Blockdown project)
Hannah Stamp, Archivist for East Riding Archives
The East Riding Archives and Local Studies are based at the Treasure House in the market town of Beverley, East Riding of Yorkshire. As an accredited local authority archive, we take care of over 800 years of East Riding history in our five environment controlled repositories. We would describe ourselves as a heritage hub for all things East Riding of Yorkshire, people and place.
In this article we take a closer look at the #Archive30 theme of #UntoldStories. Since the first Covid-19 lockdown in 2020, we have explored new ways of capturing, preserving and making accessible the many 'untold stories' in our collections and communities.
#UNTOLDSTORIES REVEALED BY THE ARCHIVES TEAM
Before the pandemic, our Heritage Open Day events were large, in-person celebrations of the annual theme featuring document displays, tours and lots of dress-up! However, due to Covid-19, our Heritage Open Day and collections stories have moved online to our YouTube channel, which is a new method of storytelling and engagement for the archives team.
Along with some lone visits to the repositories to capture some collection shots among the stacks, our own homes became filming studios, complete with green screens, to produce never-before-seen video content on subjects from seabird preservation, to behind the scenes in the archives, iron gall ink, historical postcards, and mushrooms! The archives team also recorded their own audio commentaries to accompany the collections videos. You can watch us in action on our East Riding Libraries, Museums and Archives Youtube channel.
#UNTOLDSTORIES REVEALED BY VOLUNTEERS
Our enthusiastic and dedicated team of volunteers did not stop working over lockdown. Over 1000 WWI soldiers' life stories were revealed in the conclusion of our volunteer-led project 'First World War Lives'. To finalise over 6 years of project research, our volunteers created the First World War Lives online exhibition remotely from their homes throughout lockdown (an achievement in itself) to promote and showcase their research into these fascinating life stories. Each folder contains a biography, a photograph (if the soldier was featured in the Greens' Beverley Almanac or Beverley Guardian newspaper), and copies of various life records such as a military service record, census, baptism and marriages. Also in the exhibition are links to downloadable finding resources and the WL collection of biographies on the archives catalogue.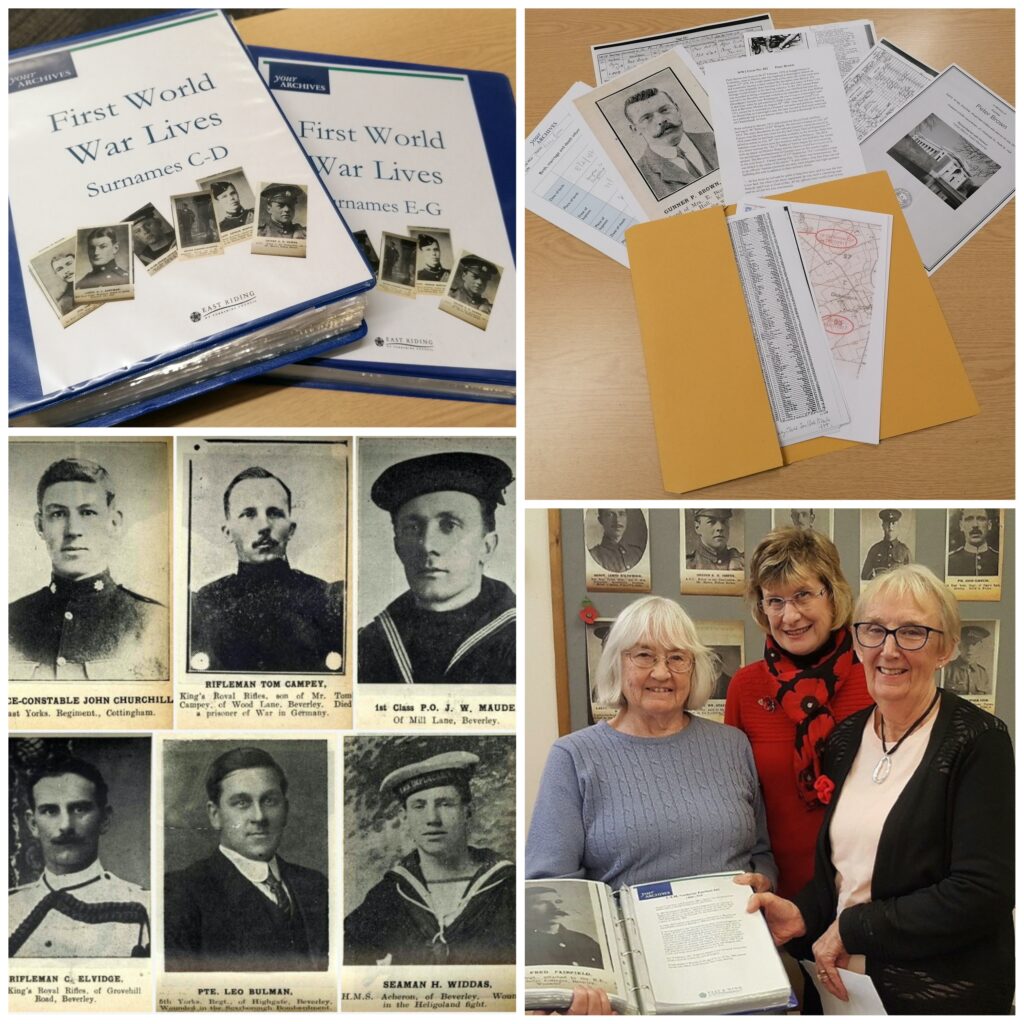 #UNTOLDSTORIES BY YOUNG PEOPLE
In January 2022, the 'East Riding Blockdown' project brought together digital storytelling with video games and contemporary collecting. The service became part of the Minecraft world with our 'Archiverse', a fully-explorable reconstruction of the Treasure House complete with characters that would tell gamers facts about the archives!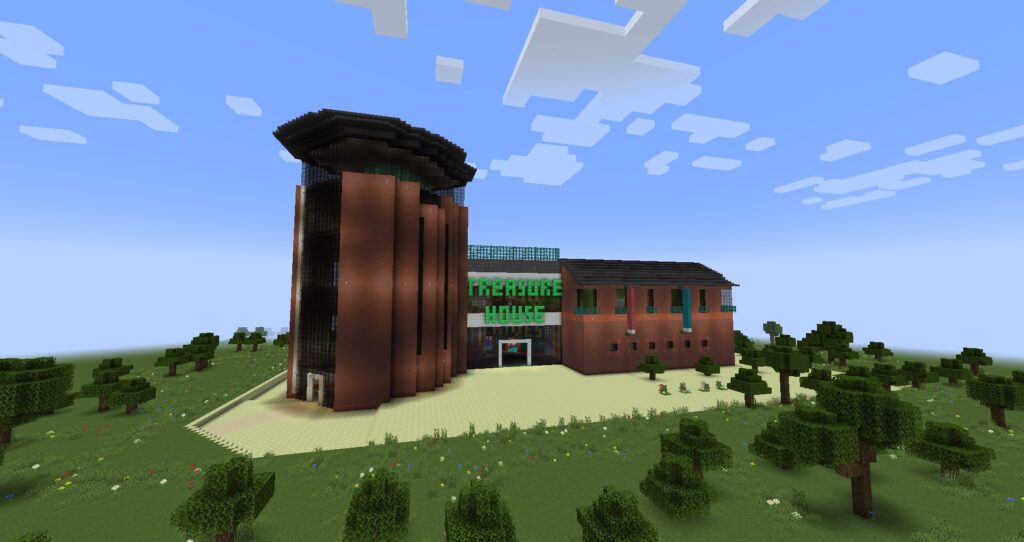 The Archiverse was created for the project as a platform for collecting young East Riding people's experiences about the covid-19 pandemic. The project was funded by The Audience Agency and the National Lottery Heritage Fund. Before this project, the stories of young people in our county had been untold. The 'digital LEGO' aspect of the Minecraft video game enabled youths to be creative, see what other young people have experienced, and make their mark on the permanent historical record.
Over 50 young people took part, aged between 5-15, through building or writing about their lockdown experiences in our Archiverse. Each contribution was exported as a jpg screenshot and ingested into our growing digital archives. Each young person's creation forms a record in our archive collection ERBP and will be preserved to tell the story of how the pandemic affected young people in the East Riding. The themes that arose in their lockdown stories that will be useful for future historians include home, place, activities, education, family and digital technology.
To find out more about the East Riding Archives, our collections and projects, visit our website www.eastridingarchives.co.uk.
We are currently taking part in Explore Your Archive's #Archive30 campaign on our Facebook, Twitter and Instagram channels, sharing lots of interesting content from our collections and the team.
Make sure to follow the #Archive30 hashtag on social media!