Left: Nicole Veillard looking at slide files at the Women Artists Slide Library in Battersea Arts Centre circa 1982, Women's Art Library History archive, Special Collections, Goldsmiths University of London. Right: Costumes for Curating #3 – Althea Greenan, Amelia Hawk (Beavis-Harrison) 2013, photo: Julian Hughes
Dr Althea Greenan, Curator of the Women's Art Library
Lining one of the walls of the large study space set aside for Special Collections and Archives at Goldsmiths are wooden shelf units filled with books and pamphlets demonstrating women's engagement with the arts.
They hint at the extensive collection of print, photographic and artistic documentation stored away in the stack next door, as evidence of the lively project of the Women's Art Library (WAL), dedicated to collecting documentation about women's art practice. The WAL emerged from the international women's movement of the 1970s and developed into a critical educational arts organisation and publisher, active until 2002 when it was gifted to Goldsmiths.
Since then the WAL has become a focus point for artistic research and my shift from working in the WAL as an arts organisation to the WAL as a special collection and archive has positioned me as a curator programming this kind of research. I see artistic research as a way of maintaining the WAL's original remit to promote women's art.
From the moment visitors take a seat at the long table made up of single desks, they are encouraged to see the SCA study space as an invitation to explore with care, respect and imagination. When I bring out boxes containing archived art projects as well as documentation, the materials encourage a collective re-imagining of how we value an individual's art practice. Situated on the ground floor of the Library, I often introduce the WAL collection as an alternative source challenging the knowledge systems and vocabularies organising the lending library's mass produced art publications shelved on the 2nd floor.
There are many books and catalogues that are duplicated between the two spaces, but the WAL's collection was shaped by feminist women artists and art historians concentrating on the need to raise the visibility of women's art practice. They did not begin by gathering books, but by collecting and organising 35mm colour transparencies of their artwork to form the Women Artists Slide Library, and it was this initiative that developed into the diverse research resource renamed the Women's Art Library.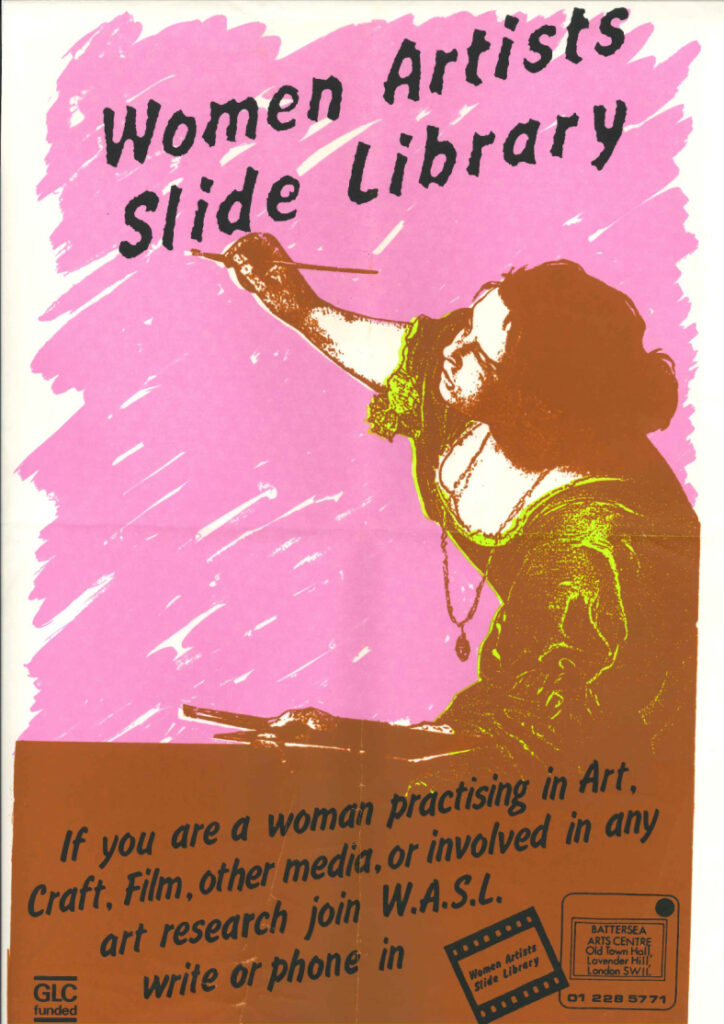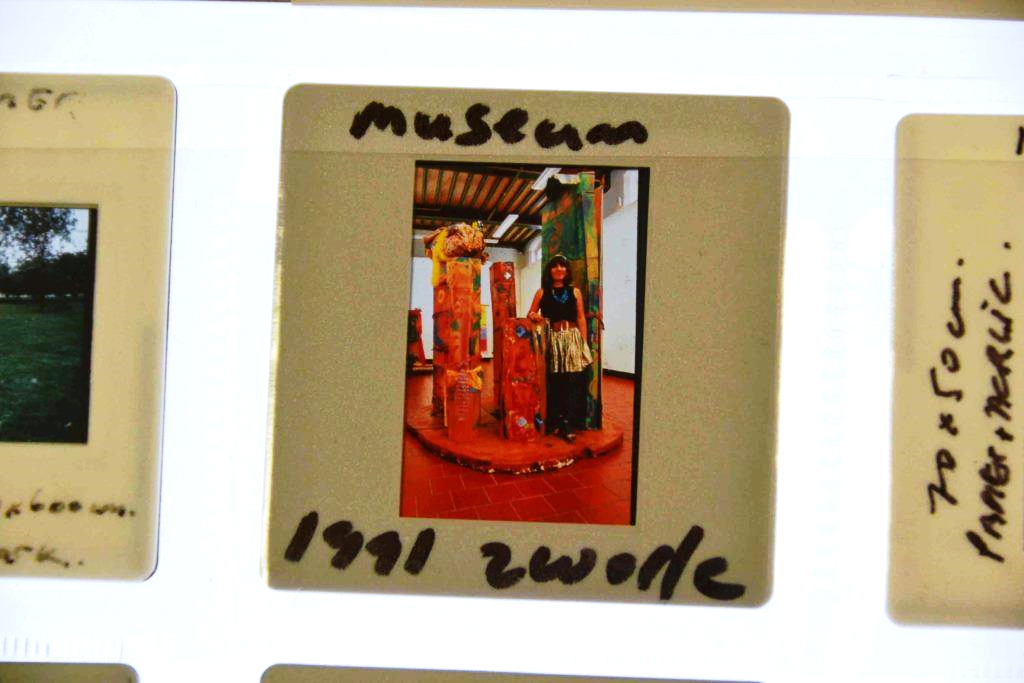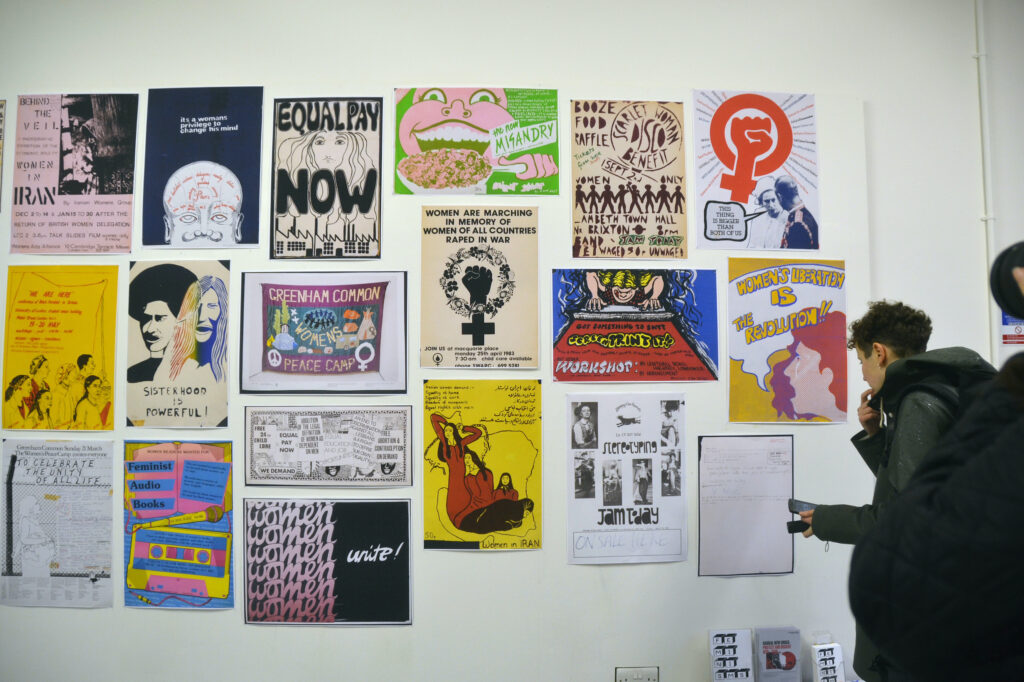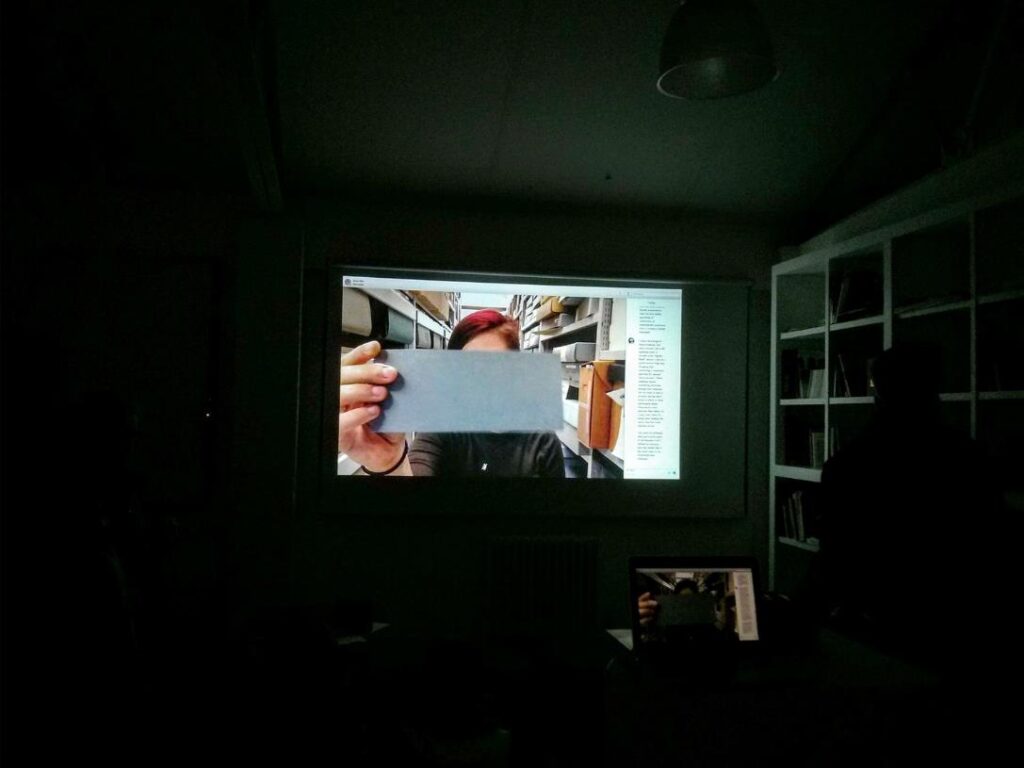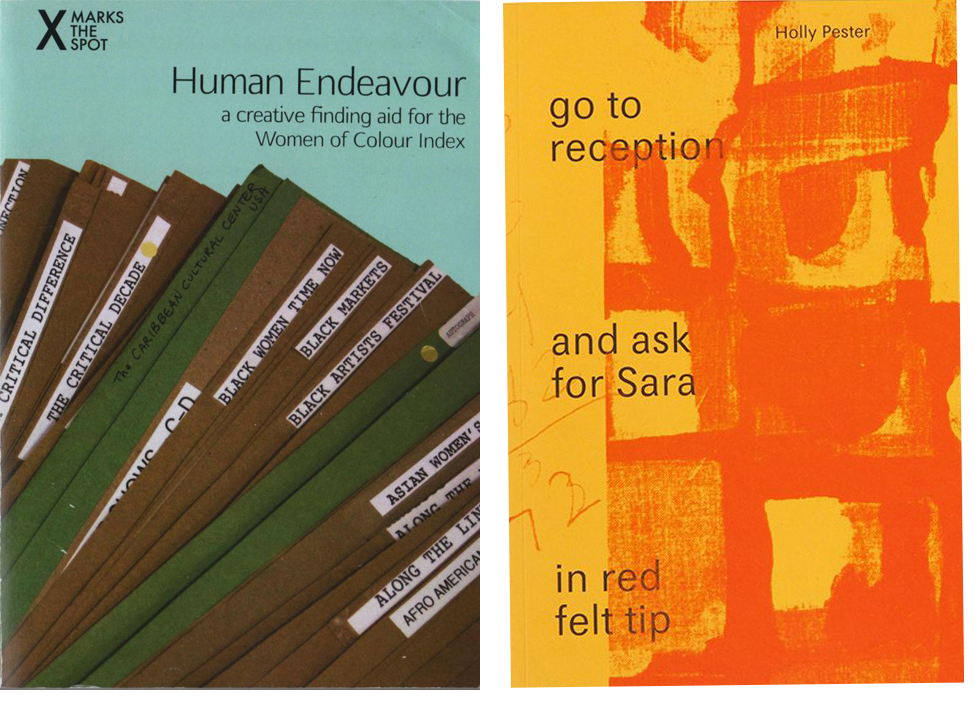 My own exploration of the WAL is led by the artists and researchers who are drawn to it and show me what's so fiercely important about these hanging files and boxes and the space to unpack them.
Have a look at the Goldsmiths' archive and textile catalogue to get an idea of the extent of the WAL holdings.
Other spaces to explore the WAL archive:
Link: Human Endeavour: a creative finding aid for the Women Colour of Index
Link: Anne Krinsky's Virtual Archive
Link: Galit Criden, "How to be together" 2021-2022
Link: Althea Greenan, "Feminist Net-work: Digitization and performances of the Women's Art Library slide collection"
Link: Rosamund Davie's pilot project ArtWorkLife archived on the Wayback Machine